Cue Drama Club's latest..."MAN OF LA MANCHA"
Our preparations for the play


LA SALLE GREEN HILLS HIGH SCHOOL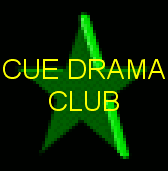 Official drama club

See how the members of the CUE Drama Club
strive to attain that discipline that only the
theater arts can give.

Christian Lingan undergoing rigorous training!

Stretching those muscles!


Enter main content here




Enter supporting content here